---
---

Explore Nottingham from the lively crossroads of the Old Market Square to royal castles and hunting grounds that are now home to museums, beautiful English gardens and nature preserves; from the historic Lace Market with its pubs serving comfort food along with warm and witty banter, out to the legendary Sherwood Forest, and back again for a proper English afternoon tea.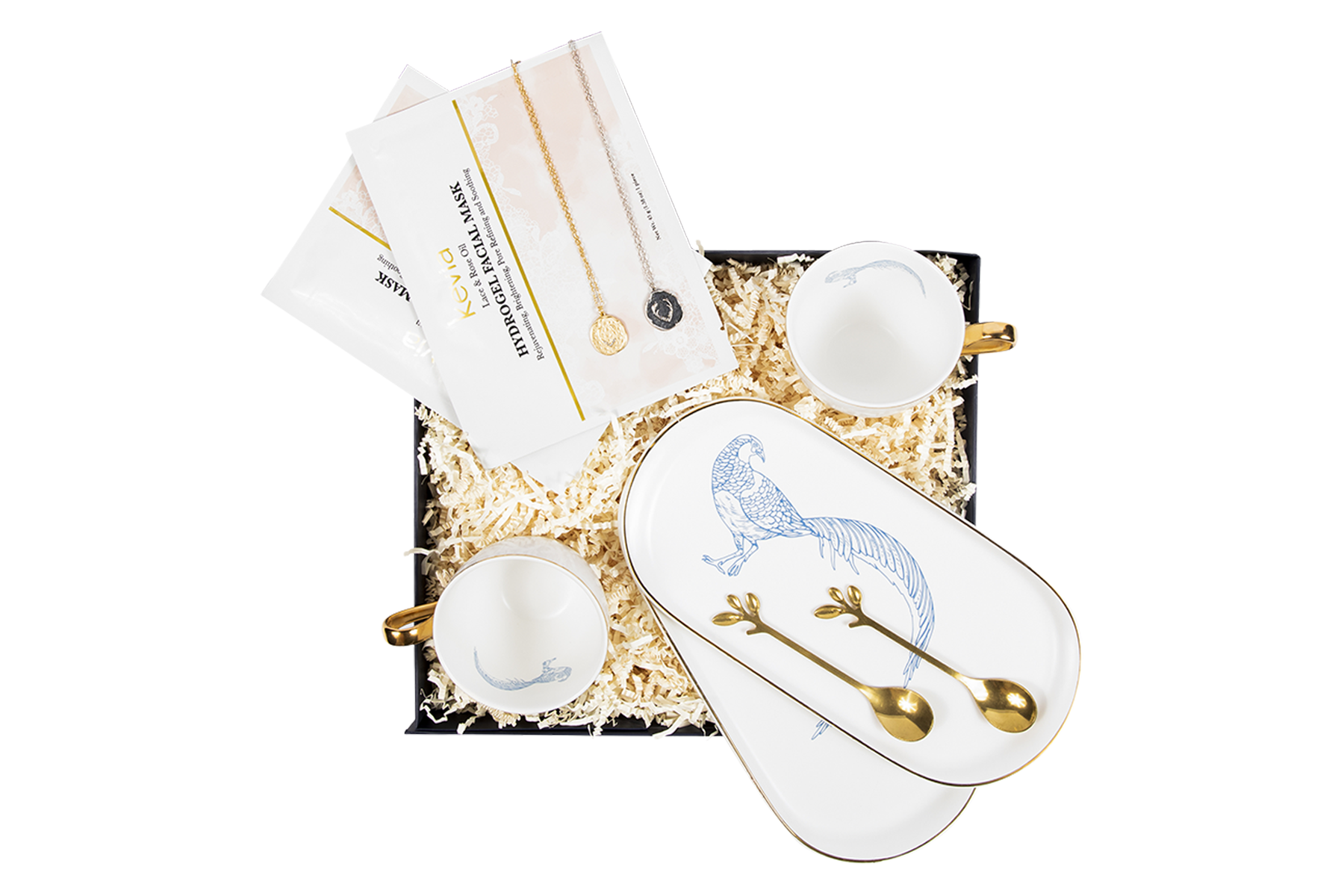 Mini Bundle - Friendship Box
Experience England's afternoon tea service with this limited-edition teacup, saucer, and golden demitasse spoon. The cup and saucer feature a beautiful pheasant, like one you may encounter on a walk in the picturesque forests of Nottingham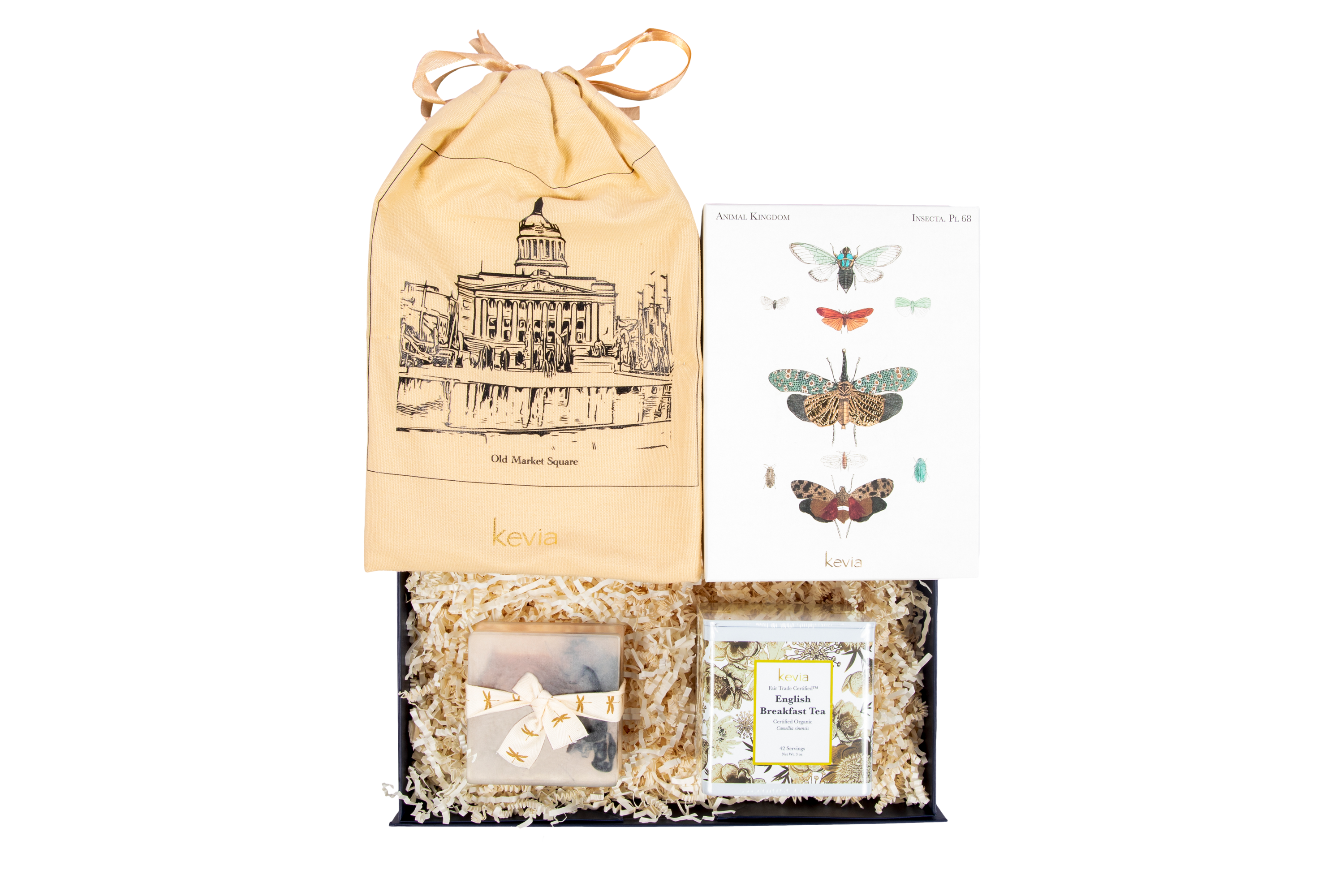 3 semi-translucent table coasters with cross-cuts of real pinewood, one of the many kinds of trees you find along the paths in Sherwood Forest. Made with eco-resin and sustainable forest-certified wood.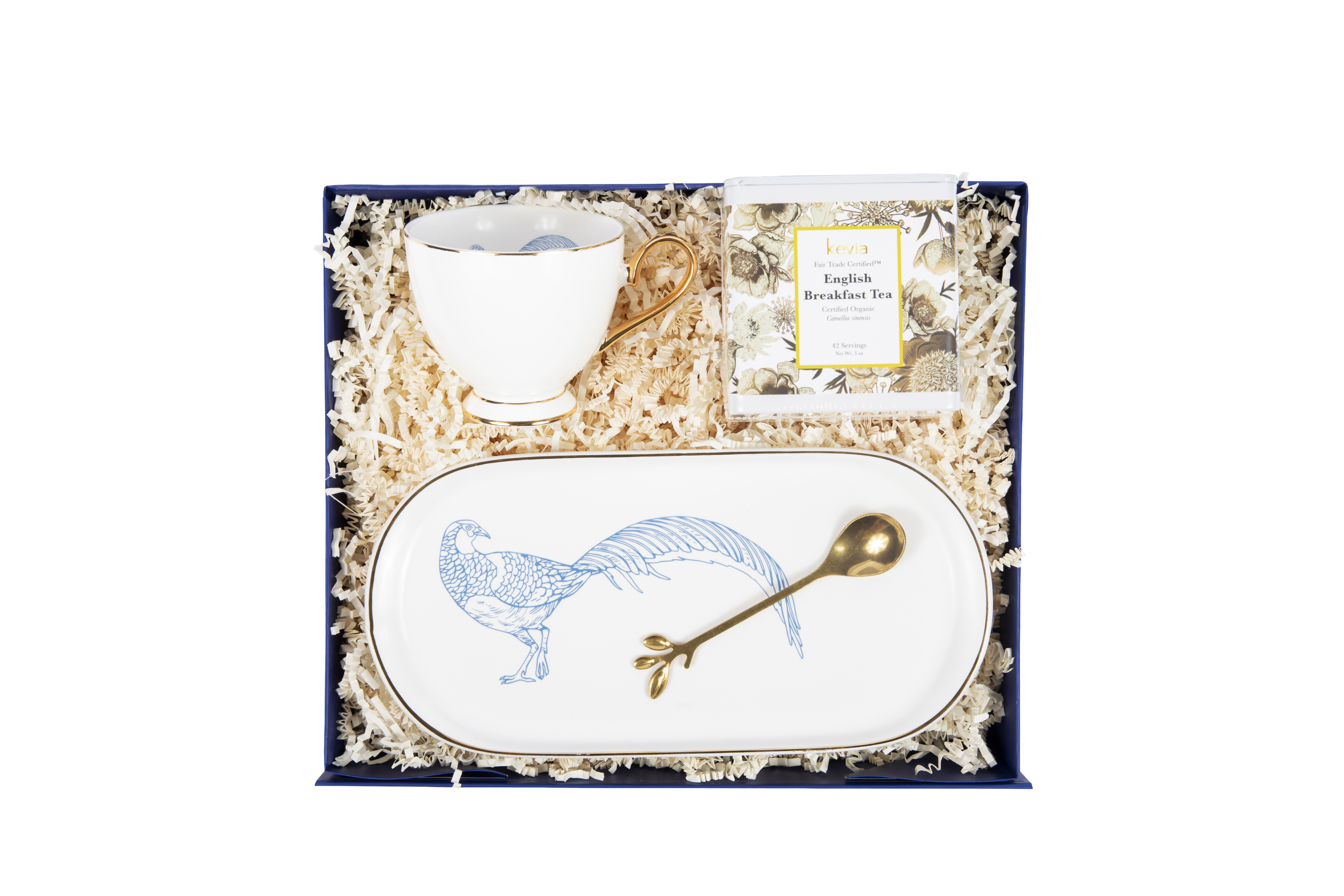 In honor of the beautiful specimens featured in Wollaton Hall, these greeting cards are designed like Victorian-era scientific identification.
---
---
From its coastal towns, wildlife preserves, and presence of rich Mayan culture, Riviera Maya offers the perfect mix of eco-tourism, natural wonders, city life, and white, sandy beaches.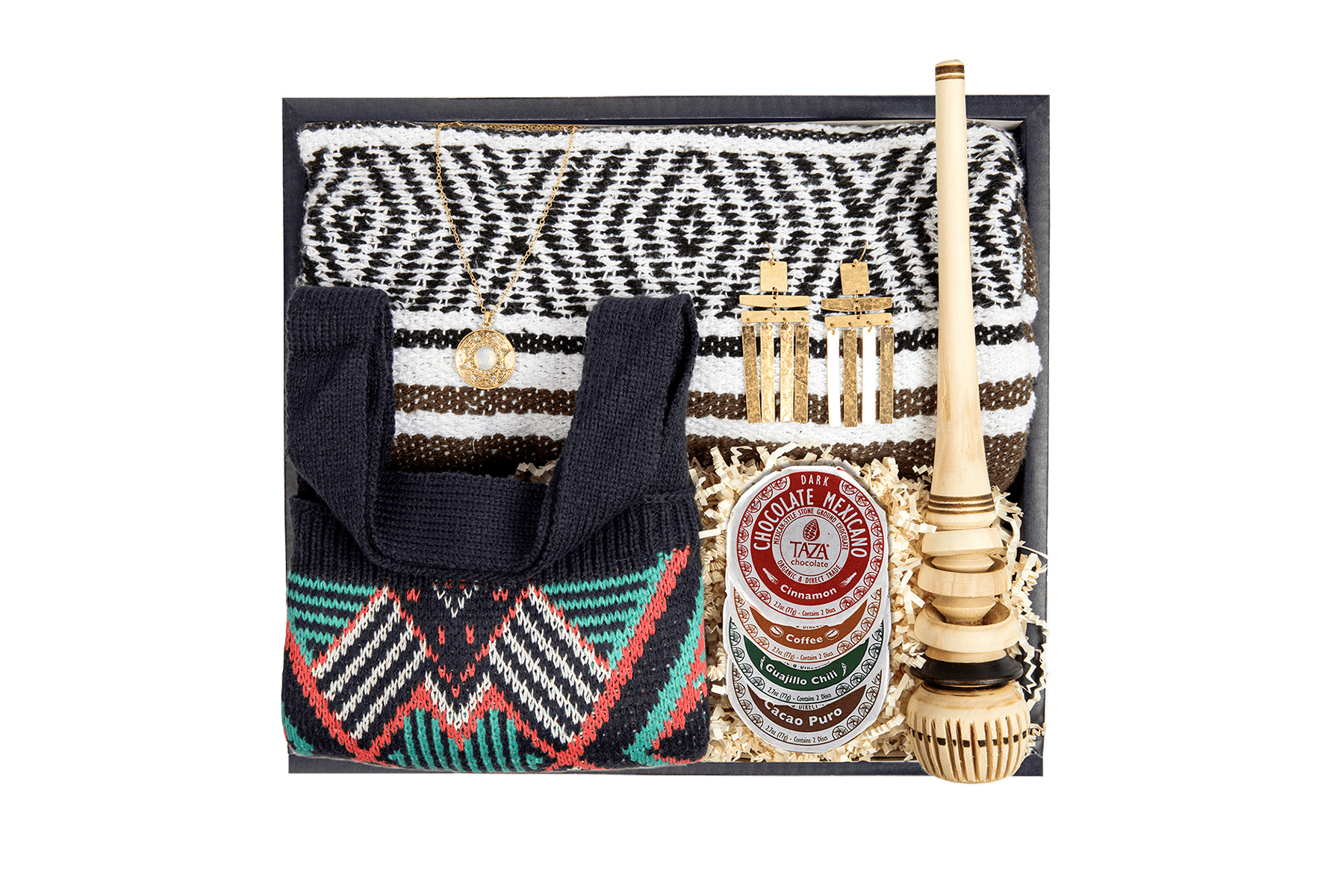 The sundial necklace is inspired by the ancient civilization of the Mayans. The sun played an important part in ancient Mayan culture, which included the worship of the sun god, Kinich Ahau.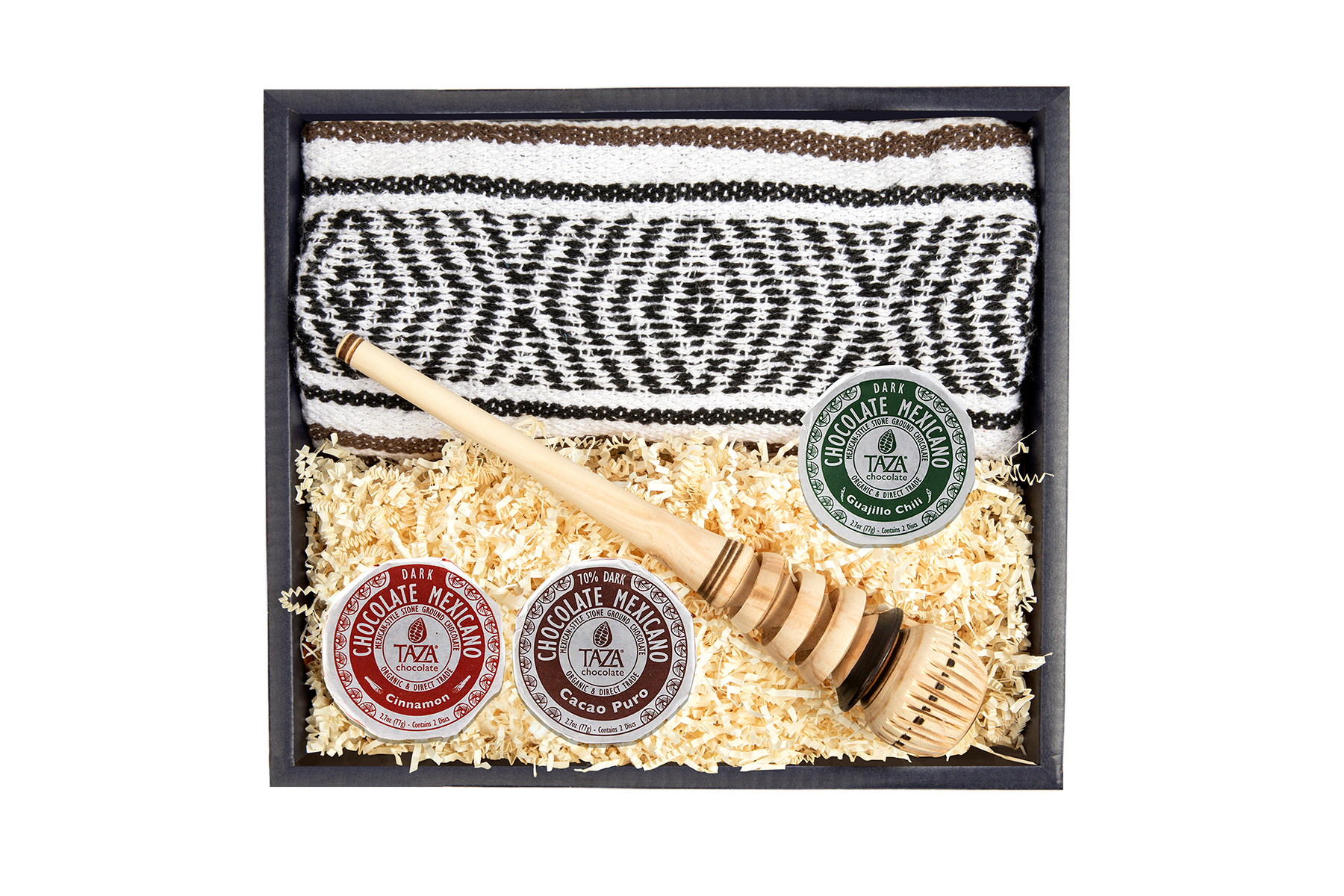 The Sabana Maya Blanket is made in Mexico for you by a sixty year old manufacturing company. Each blanket is made from 40% reclaimed material.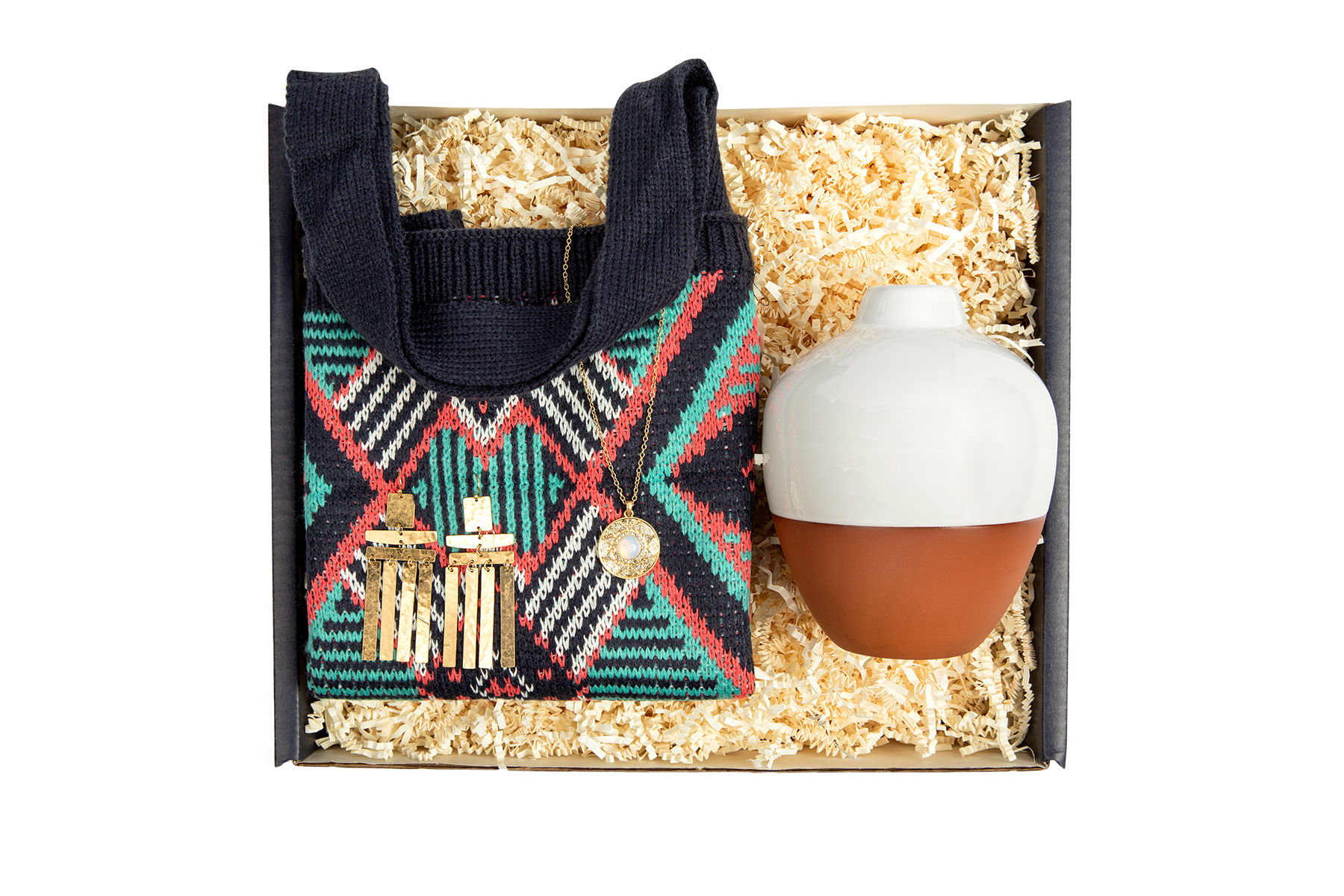 Our Tulum earrings are inspired by the Mexican city of Tulum, home to the ruins of a pre-Columbian walled Mayan city that overlooks the Caribbean Sea. Like these earrings, the architecture of Tulum features interlocking patterns using vertical and horizontal blocks.
---
---

Known for its culinary refinement, Zen temples, and beautiful architecture, Kyoto can arguably be called the cultural heart of Japan. The streets are narrow and feel as if you have traveled back hundreds of years. Kyoto was the first place in Japan to adopt the principles of Zen Buddhism, which emphasizes learning to balance one's place within nature and the world.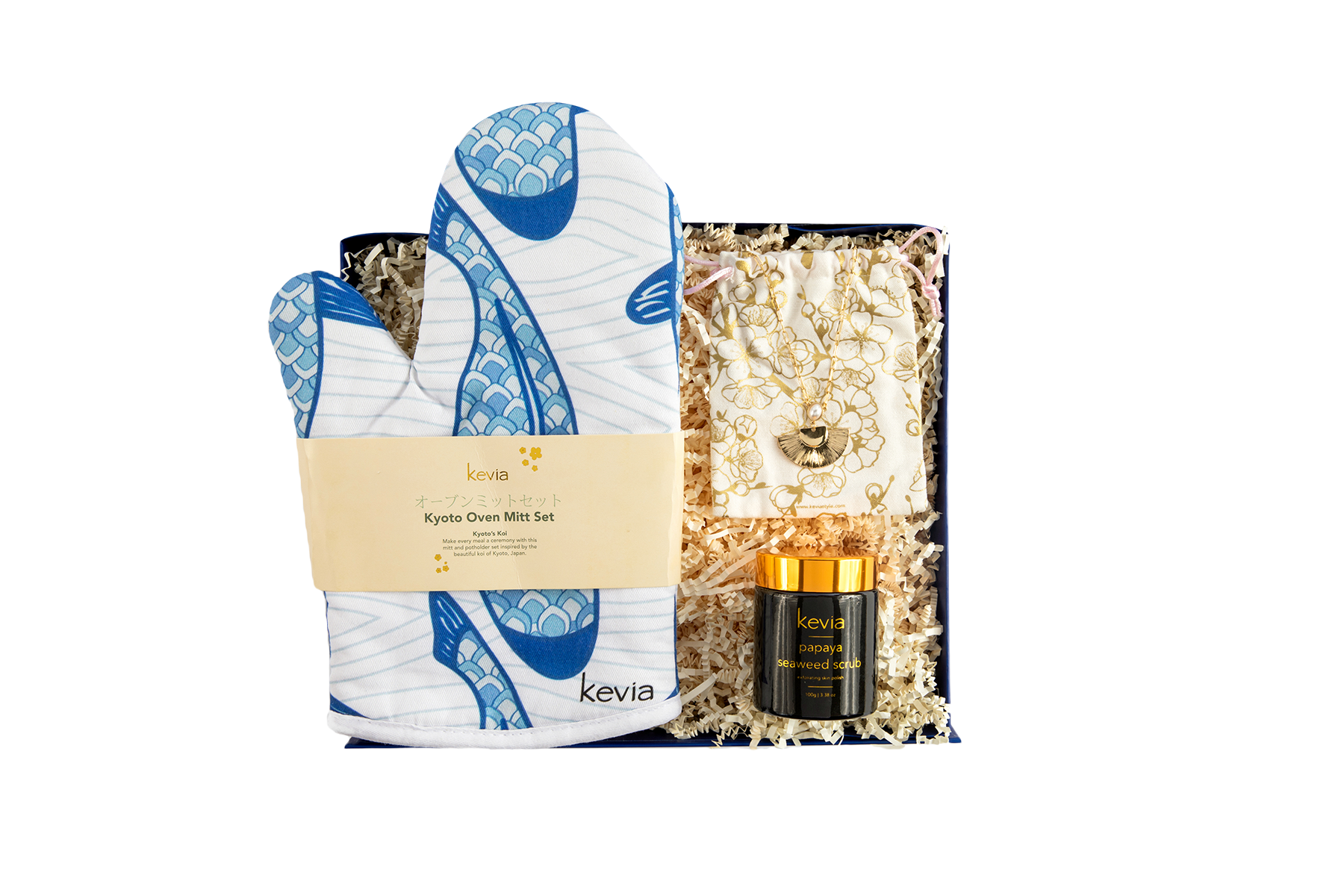 Our Kevia Papaya Seaweed Scrub will bring rejuvenation of the Kyoto Journee right to your own home!
Kyoto Bundle : Travel to Kyoto
Wrapping gifts and parcels with furoshiki is a centuries-old tradition in Japan. The printed square cloths offer a beautiful, reusable alternative to plastic and paper wrapping.
Ceramics from Kyoto, known as "Kyō Ware," have been famous for their color and beautys for hundreds of years.
---
---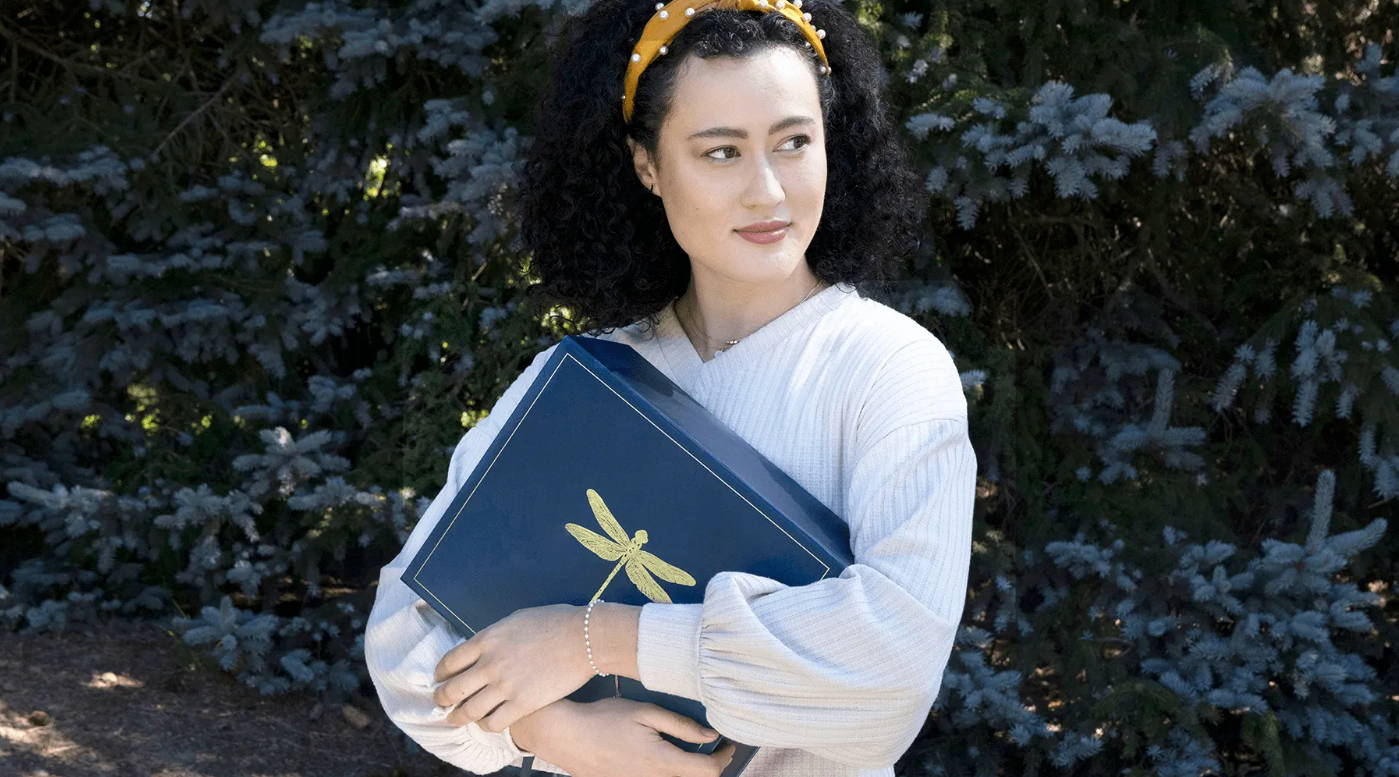 Discover the world's treasures one Journee at a time. Shop our subscription to receive a JourneeBox quarterly. 

---
---
Select a pin on the globe to find your next Journee
---